100 YEARS OF NIVEA" exhibition was organized in the Zagreb city center and it has gathered many admirers of the timeless NIVEA care. Apart from being able to see how NIVEA Creme packaging has changed over the decades, all interested parties were given an insight in almost a century of NIVEA advertising.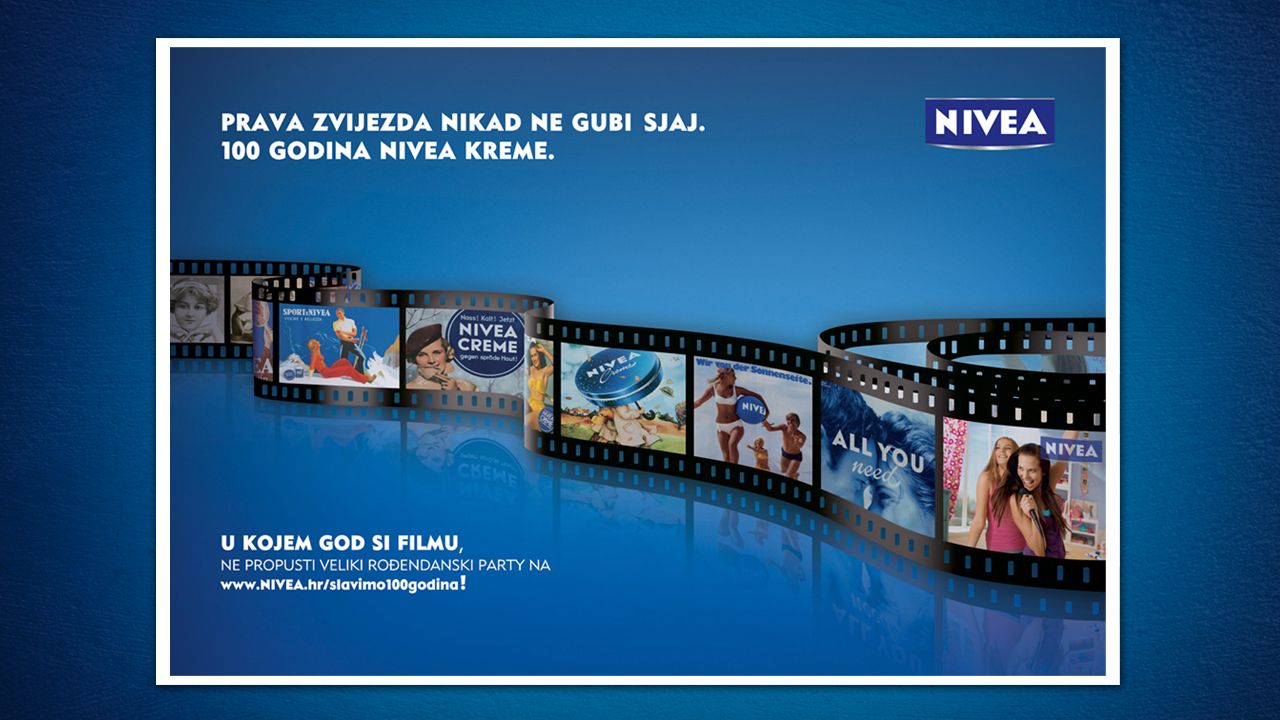 And since it really wouldn't be cool for such event to go by without proper care, we also exhibited an oversized, blue tin filled with NIVEA Creme. It became the centerpiece and the main attraction of the exhibition – and everybody gladly gathered around it.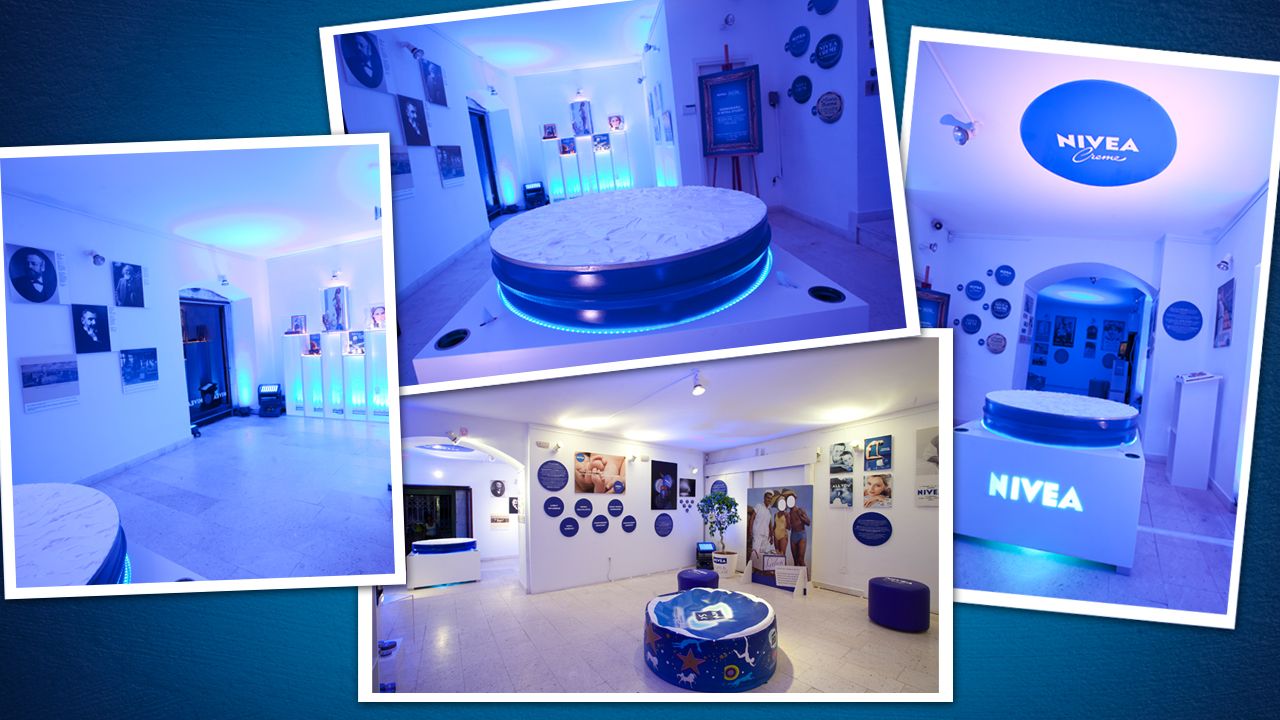 We marked 'A century of care' with series of tailor-made ads that followed the aesthetics of popular magazines in which they were published, and were adapted to the profiles of their readers.