Somewhat unpleasant topic of personal hygiene becomes even more unpleasant when discussed with young people who are going through one of the toughest and most turbulent periods of their lives – the horror also known as puberty.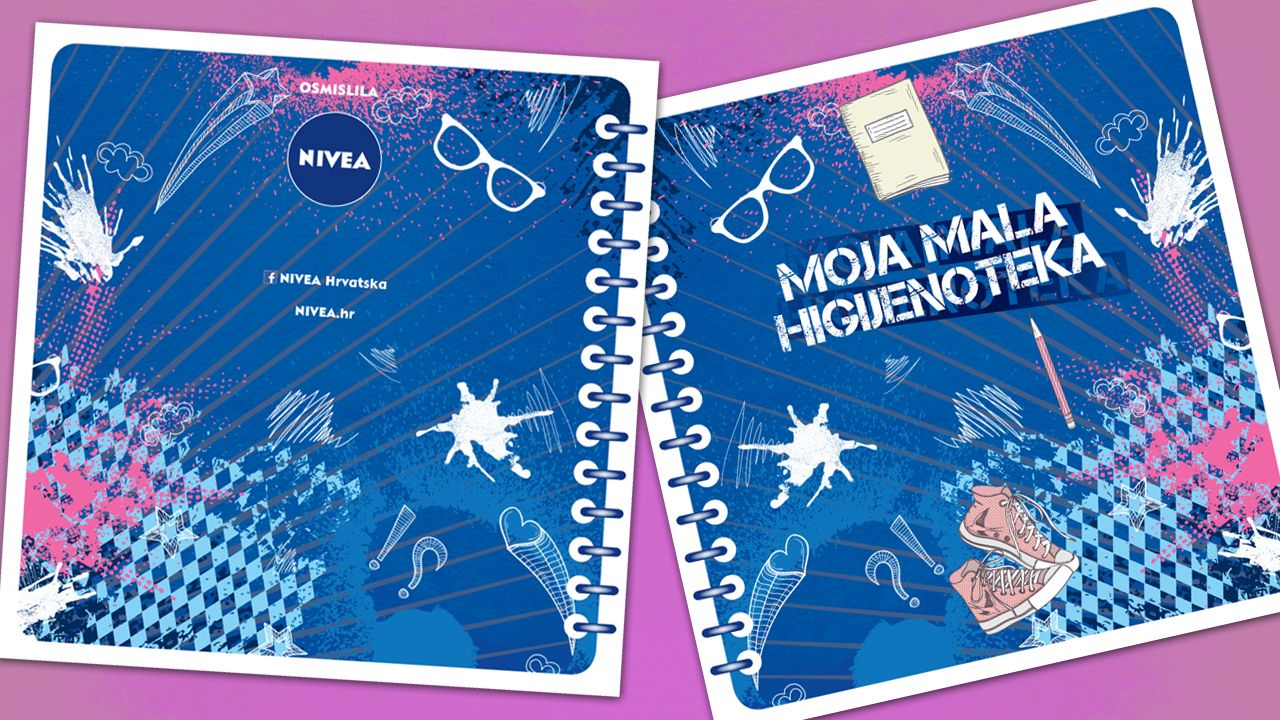 The main agency's challenge was to create a material that will be visually appealing and fun, yet serious enough to convey some important messages – promotional, as well as practical.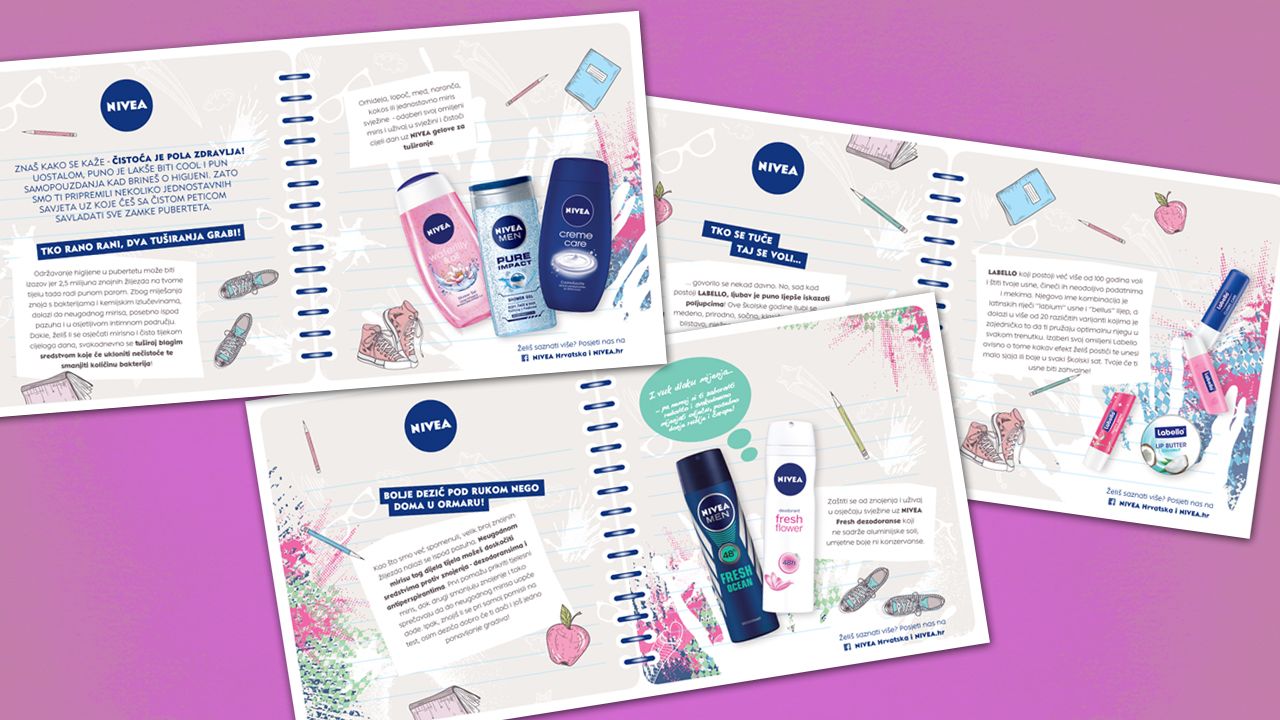 We hope we have succeeded accessing this sensitive theme in a fun and modern way with design reminiscing a notebook filled with youthful scribbles and texts inspired by most well-known proverbs.